Staged construction site
The project dealt with the underused area of the former cargo train station in Linz. A performative intervention, a presentation of an imaginary planning and setting of a construction sign at the site tried to initiate additional discourse about the area.
The staging of a building site with a delve of spade and the presentation of a fictitious construction project anticipated the public acts before the actual building development started. Based on research about the interdependency between cinematic architecture and the architecture of our cities, a vision for the future in the year 2036 was reinvented.
The city Everytown, that was developed for the British science fiction film "Things to Come" served as inspiration. The cinema as the original place for the cinematic architecture was left in favour of "another" space. So the cinematic architecture found its palpable place of imagination at the former cargo train station. A creative approach in regards to heterotopy as defined by Michel Foucault.
print screen ttc0001-ttc0506, 3D-screenshot-animation of the imaginary building process, 3 min 37 sec
Delve of Spade, at the 29th of January 2005, video, 16 min 29 sec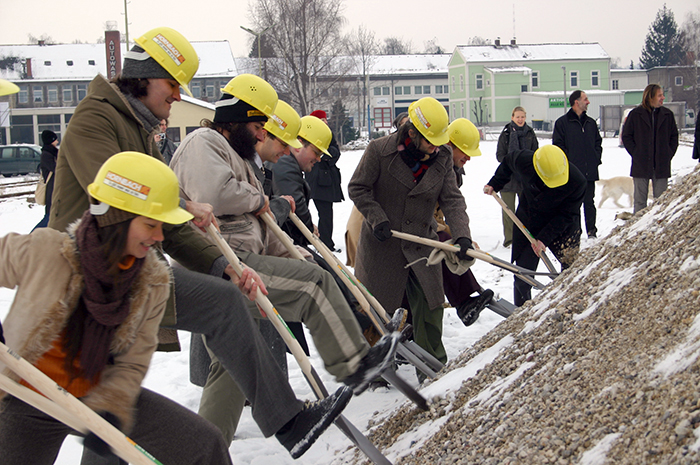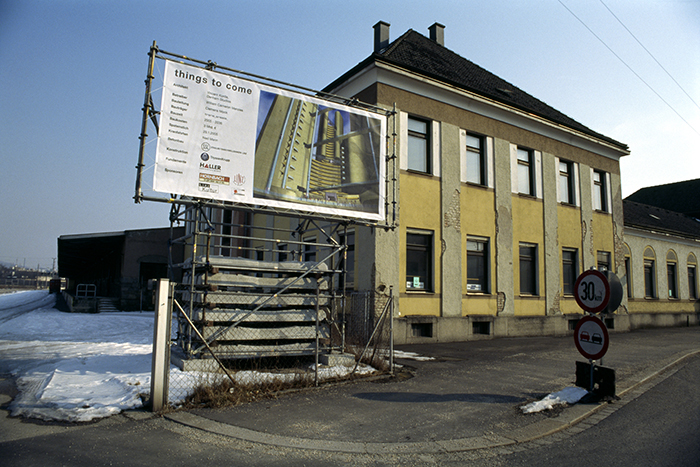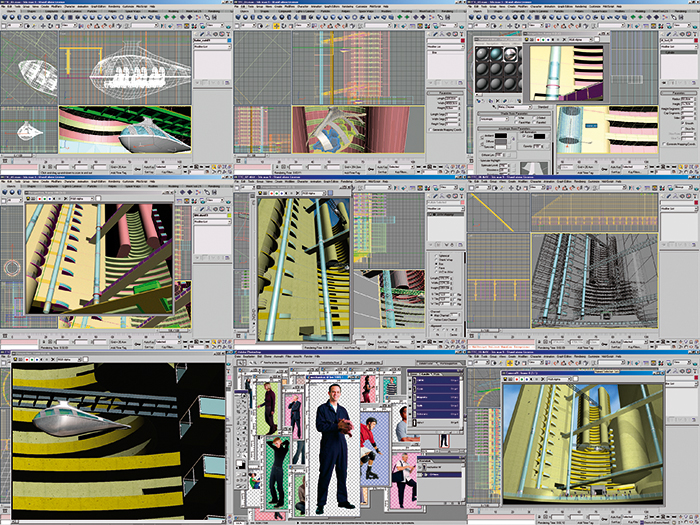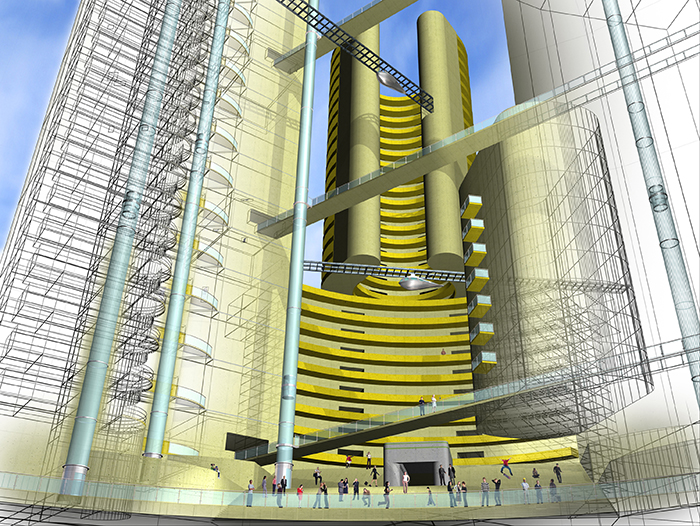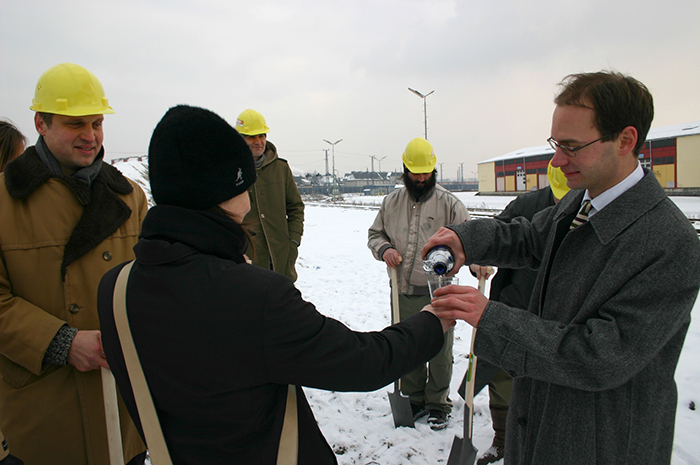 Cast of characters for the staging: Patrik Huber as William Cameron Menzies / Hans Kropshofer as building promoter trans_areale_ / Rolf Touzimsky as building promoter trans_areale_ / Susanne Posegga as councillor / Daniela Würthinger as department of arts and culture Linz / Christian Mittermayer as Mr. Christian / Alexandra Faustmann as professor / Walther Wagenleithner as an agent of the city of Linz / Mr. Anton as a friendly guest / Clemens Mock as construction supervisor /
hand camera: Margit Nobis / tripod camera: Wolfgang Hauer / performance fotos: Veronika Schubert / trumpet: Rainer Gutternigg
Support: Stadt Linz / Kultur Linz / Kulturland Oberösterreich / ThyssenKrupp / Stahlbetonschwellenwerk Linz / Hornbach / Haller
In cooperation with trans_areale_ Hans Kropshofer, Daniela Herold, Rolf Touzimsky
© Clemens Mock – Concept, organisation, 3D-visualisation, video editing
Graduate exhibition at the University of Art and Design Linz, 28.06.-11.07.2005 / bestOff 05, Lentos Kunstmuseum Linz, 07.10.-13.11.2005